Customer pictures and comments
– – – – – – – – – – – – – –
Hi again Jeff,

The pond is looking really good. It is home to eight koi and several frogs. Drew and Lindsay are proud owners and I am a tired Mama. Thank you Jeff for all of your help. Here are some pictures I took. I hope you can use them.
- - Glenda - -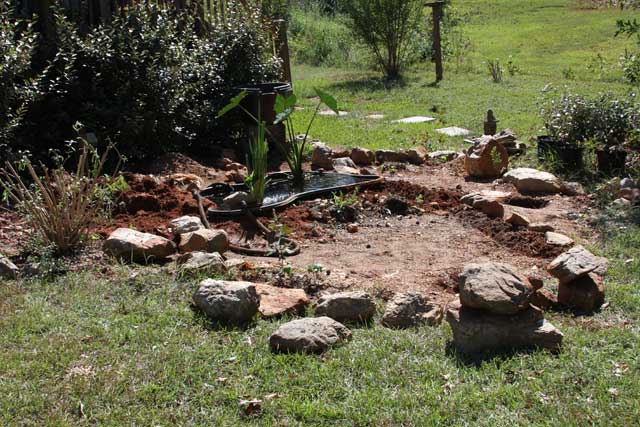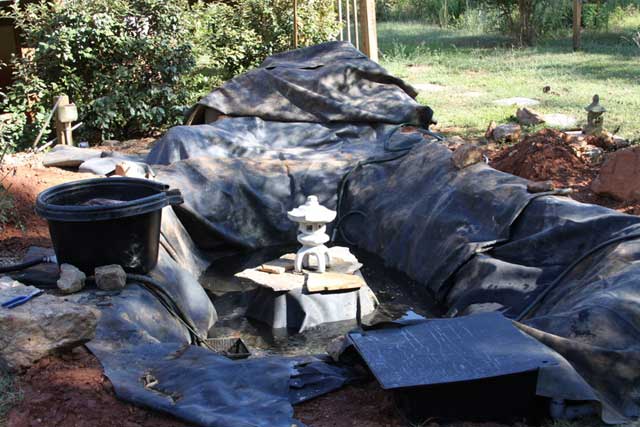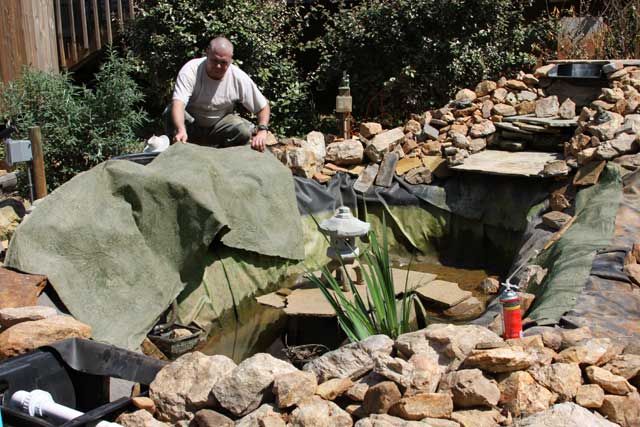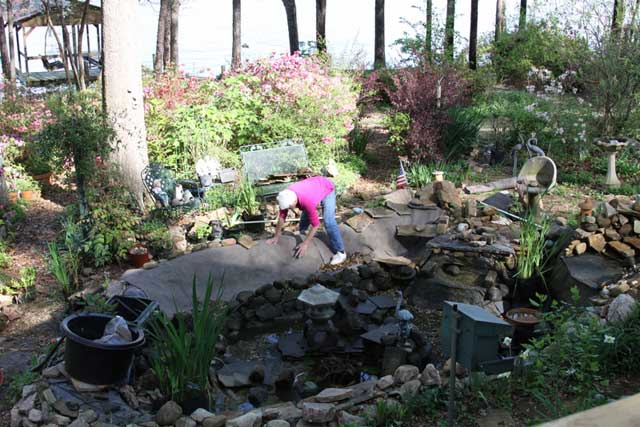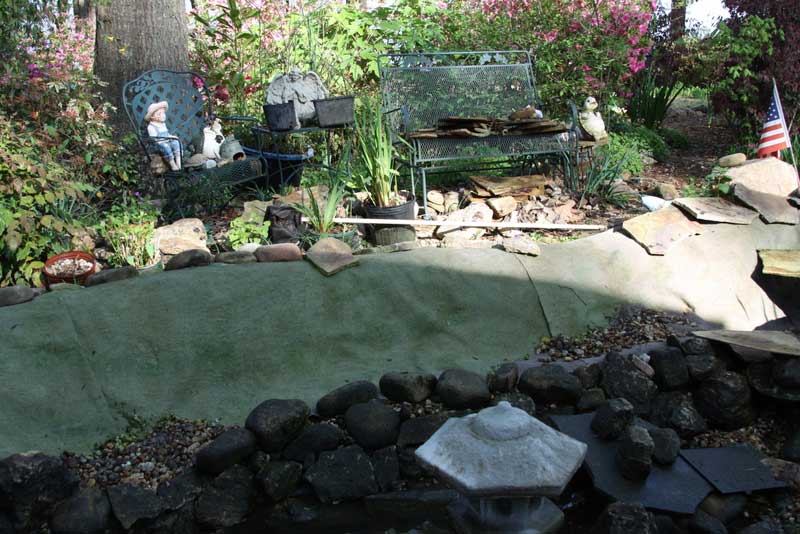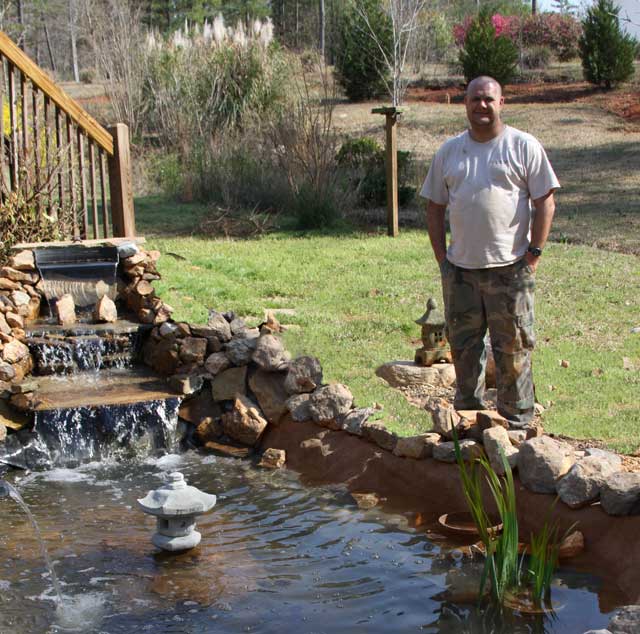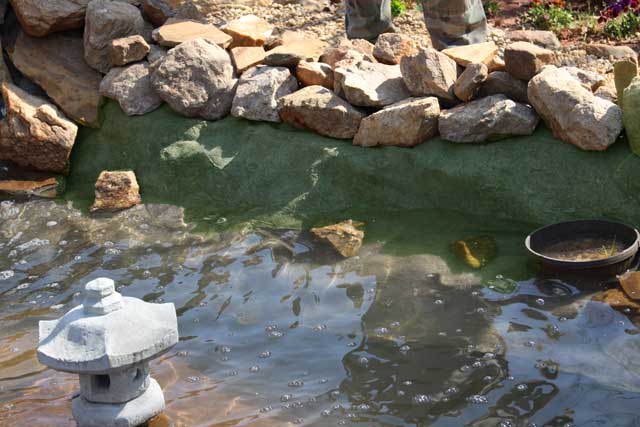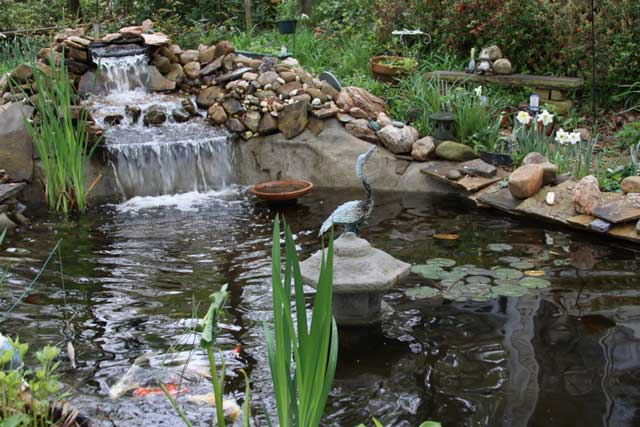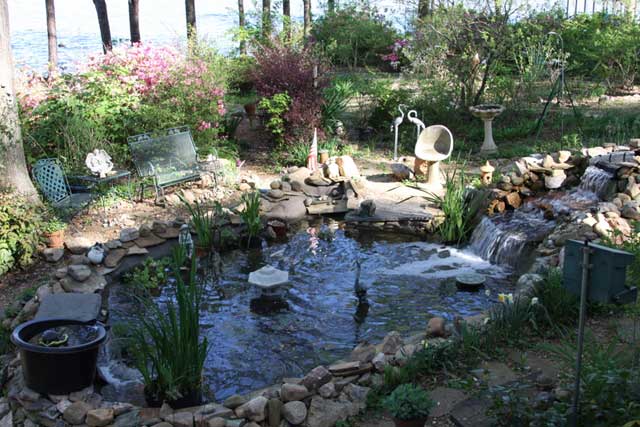 ---
Hey Jeff,

I wanted to send you a recent photo of my pond - put it in the ground last summer, so this is the first spring. There are a few blank spots to fill in the gardens, but I'm so pleased with the pond itself. I did the raised edge with Rock on a Roll, which allowed me to have plantings right up to the edge of the pond - love it!! I think the pond will look better and better each year. Seeing a lot of mating activity from the fish, so perhaps we'll have more than 4 by summers' end.... :) Thanks for your help, Laura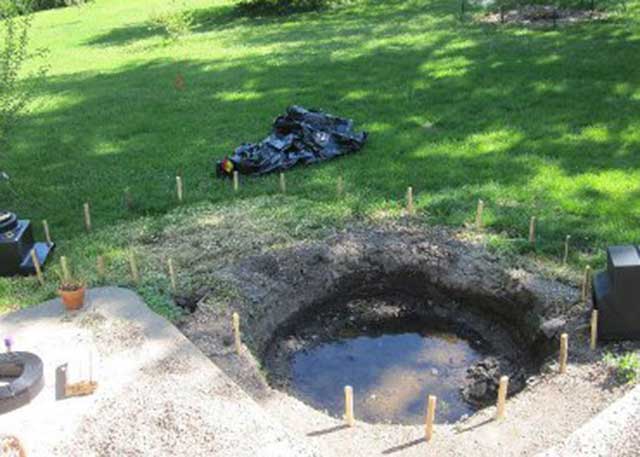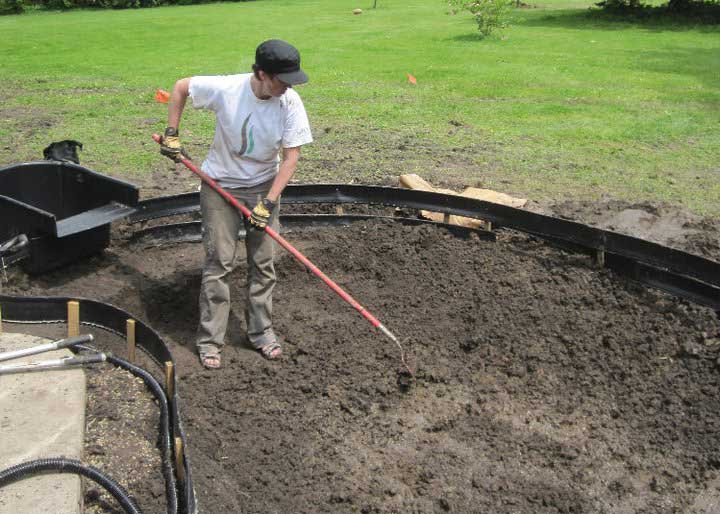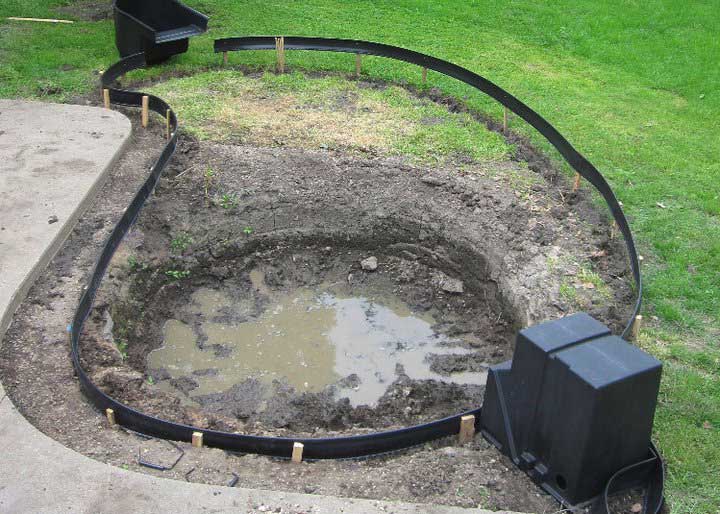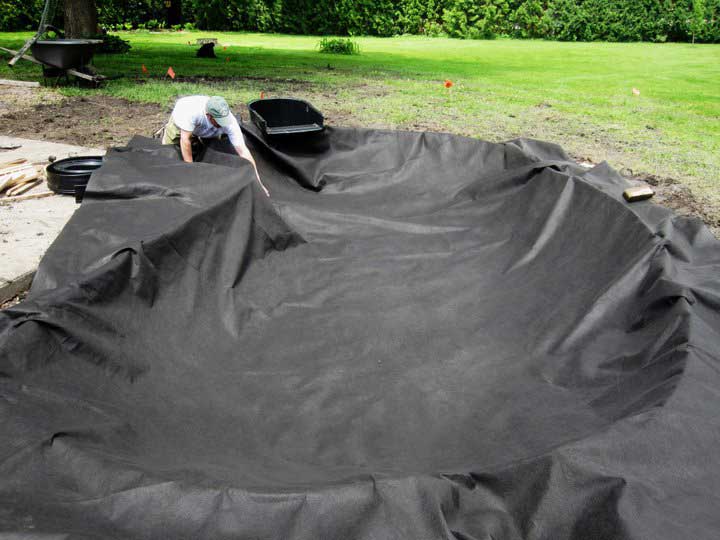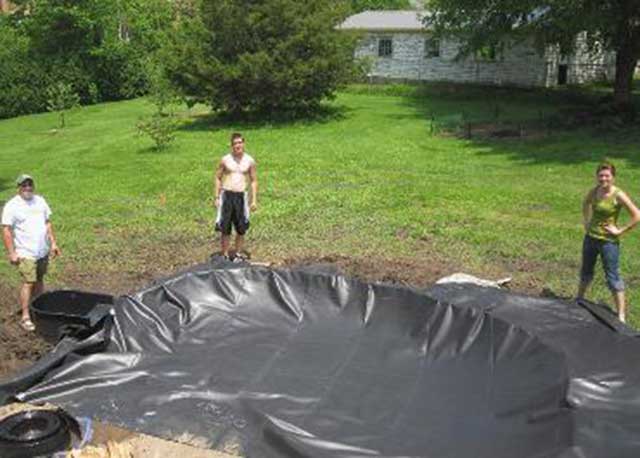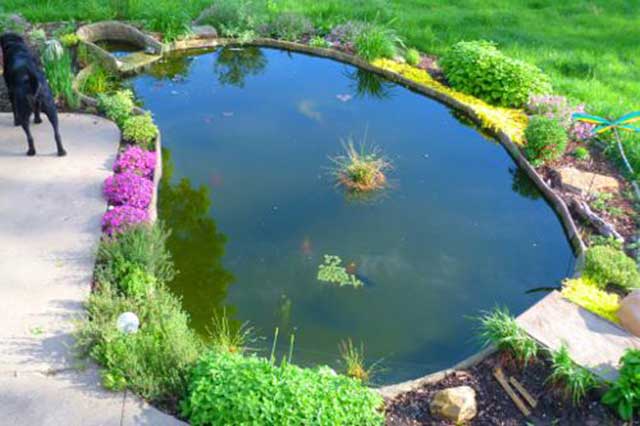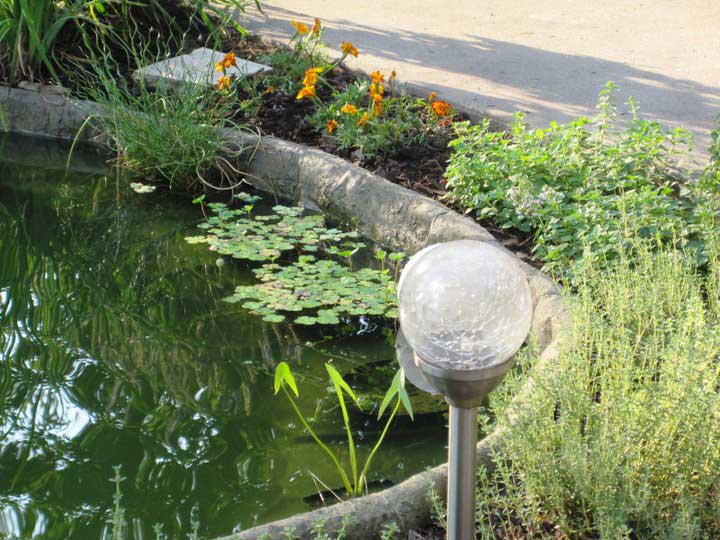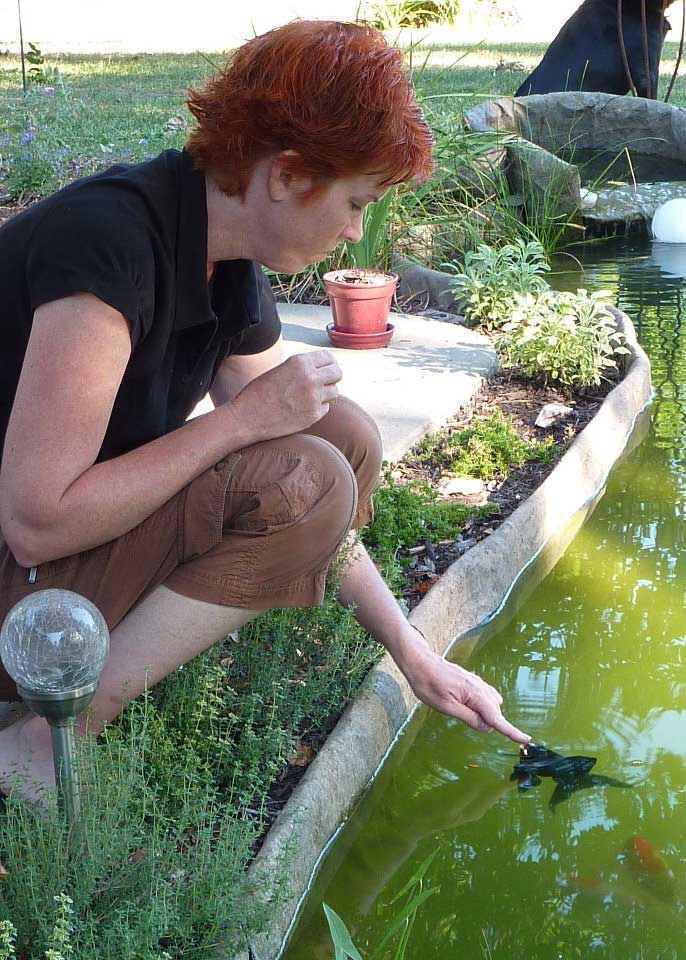 ---
Hey Jeff,

Hi Jeff. We were able to get our pond done this weekend and we wanted to send you pictures of it. We are super excited and hope you enjoy the pictures. The Rock on a Roll was great and super easy. I think once the water plants start to grow everything will just look fabulous! Thanks! - - Amy H - -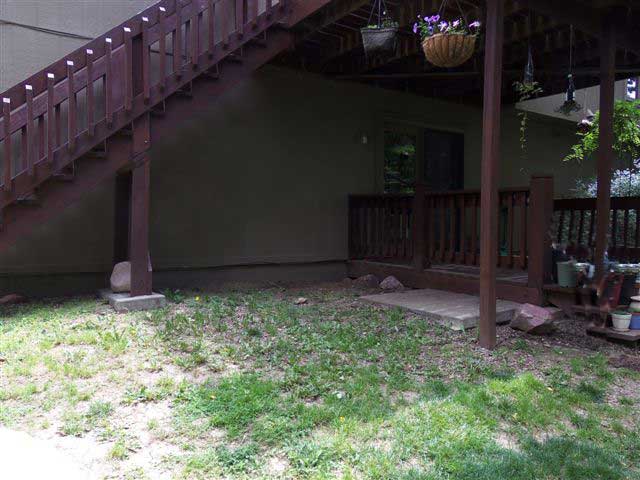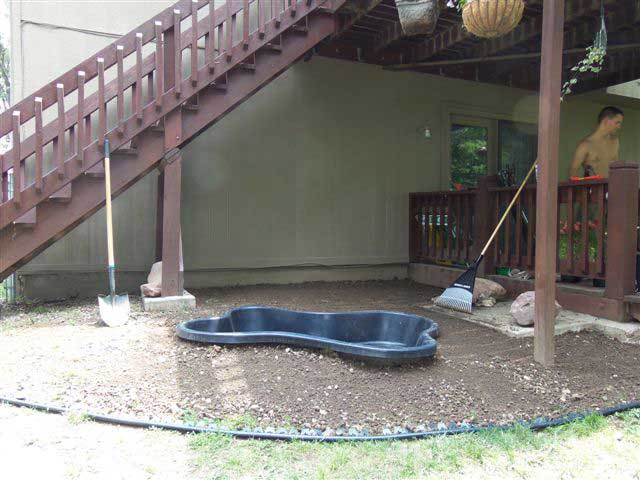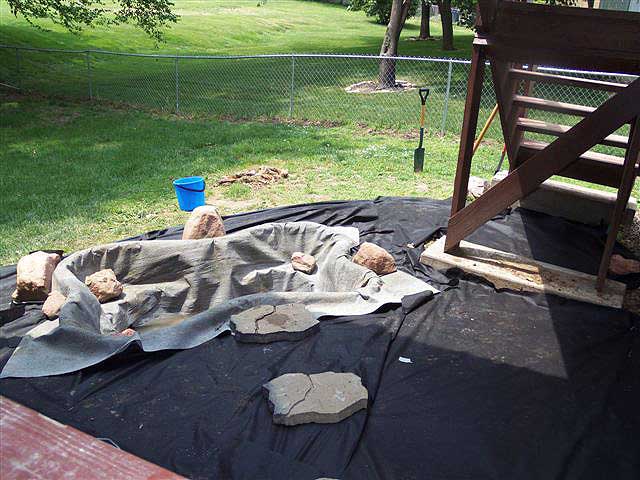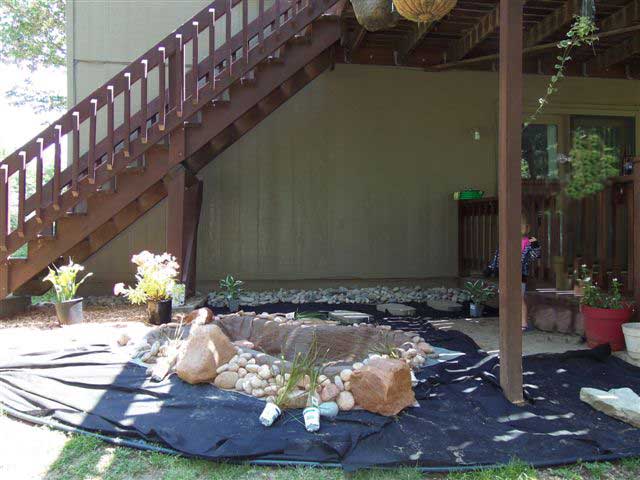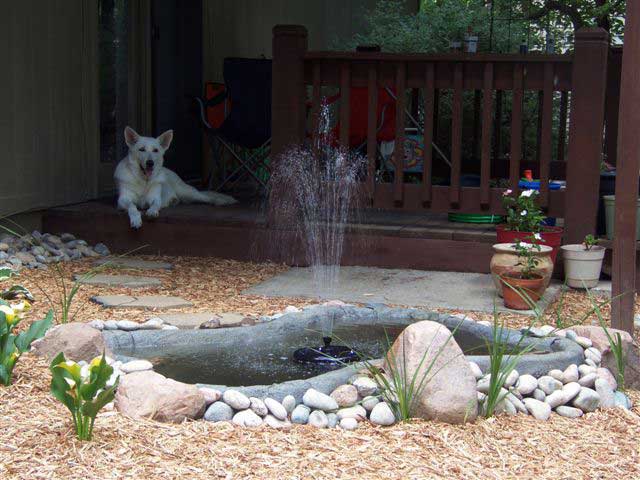 ---
It was my pleasure to send you the pictures. Your product is wonderful! In fact I installed it alone after the pond was full. Not ideal but it worked fine. It has made our little pond look established and natural. We understand the black liner nightmare. We had a much larger pond at our previous home and it took years before you didn't stare at that awful liner! Our pond is little and simple but it's a backyard sanctuary to our new fish, the birds and just adds so much joy.
- - Tammy M. - -
Before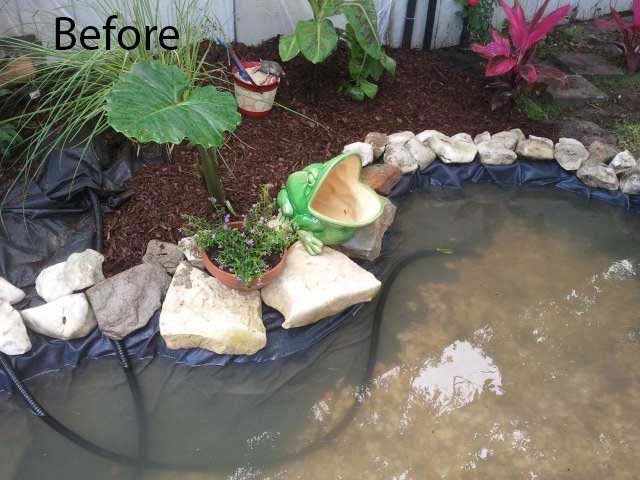 Half way done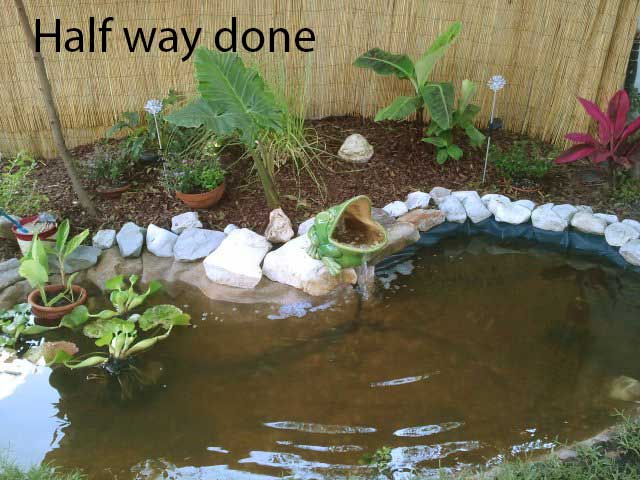 After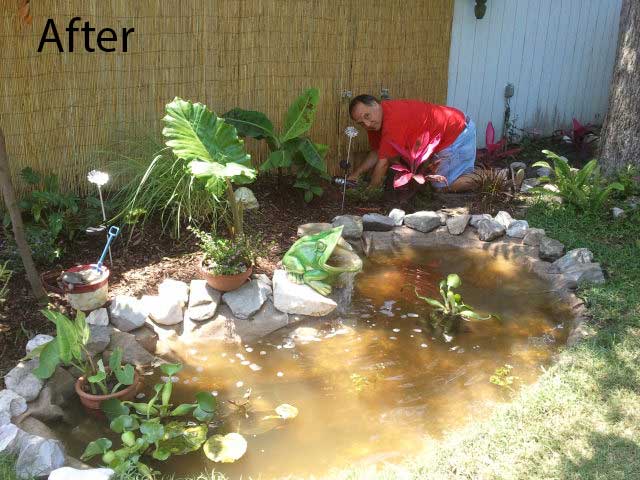 ---
Jeff,

Just a note to tell you how much you have changed my pond. We built it with a typical black liner and I have hated it for years. I saw this online and got three rolls. We took everything out of our pond over the weekend and lined it with the Rock-on-a-Roll. I can not believe the difference. I am so happy with the results and am just loving the pond. This is a great invention and as a side note, my husband and I are artists and can think of many applications for it in our mixed media art. This is a great product and we will be showing the pond off to everyone now. Thanks so much!

- - Lisa C - -


---
Hey Jeff - I am sooooooooooo happy with my rock on a roll, I took a ton of pics of my front yard! Lol I love it, love it, love it!
- - Heather and Freen - -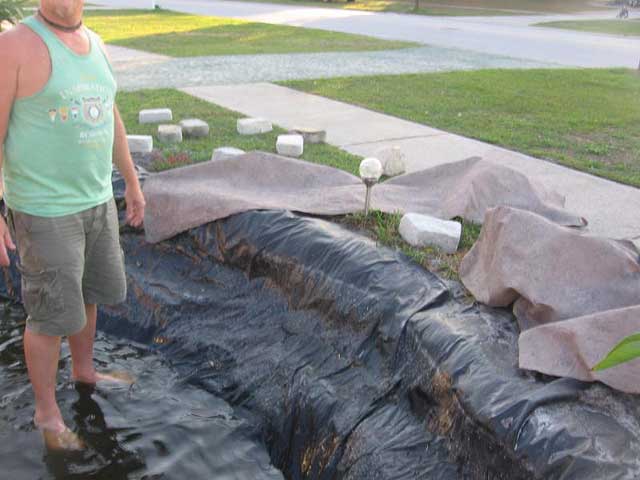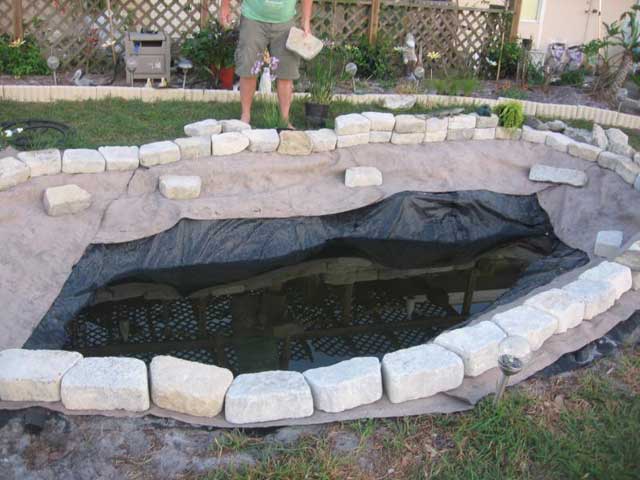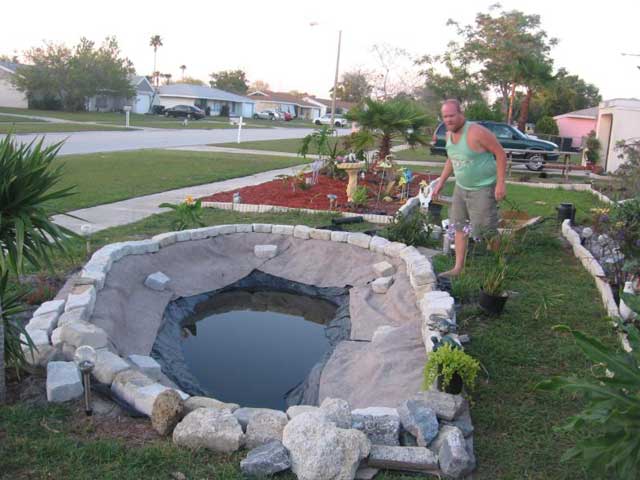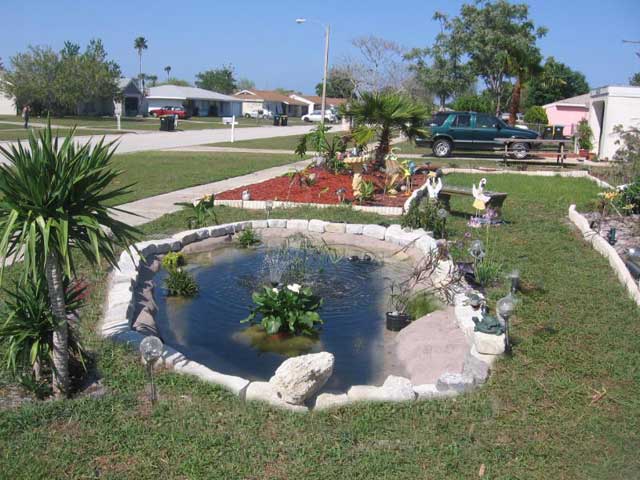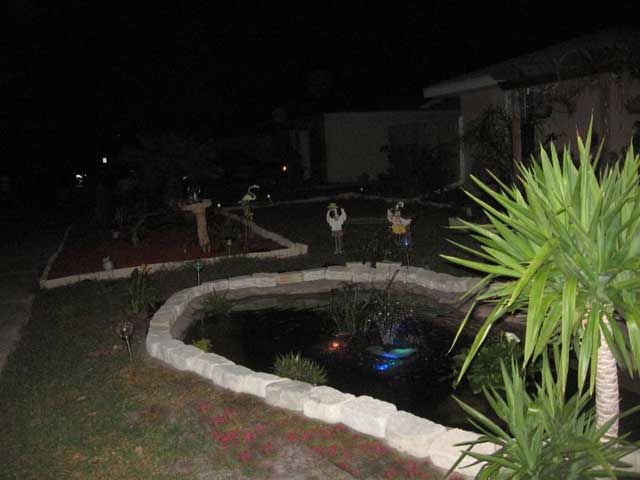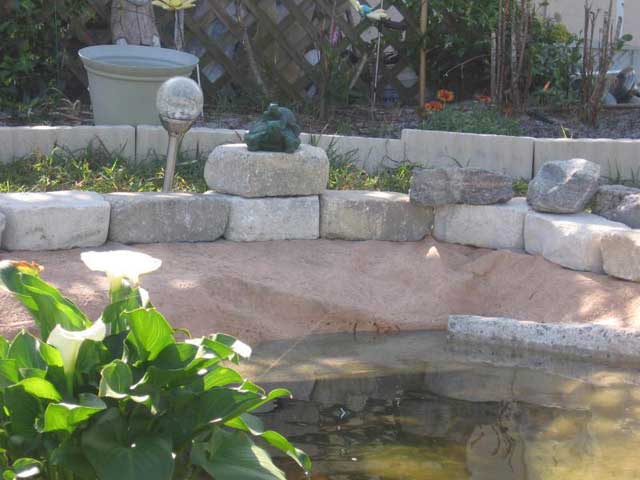 ---
These before and after pictures were set by Robert H, who faced a common problem - one side of the pond was higher than the rest. The exposed liner would have been a big challenge to hide with stones.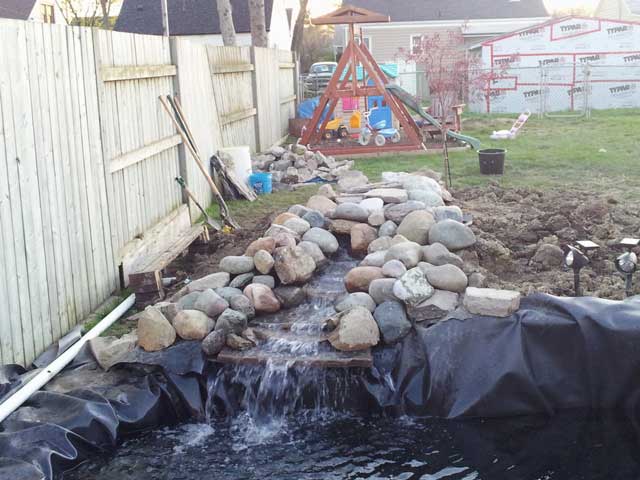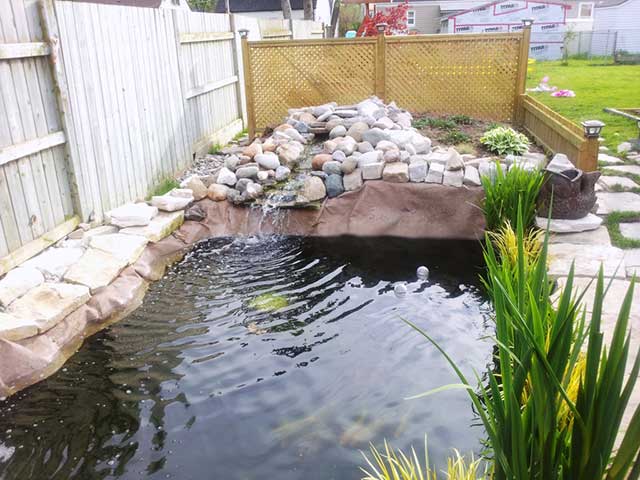 ---
We have a raised edge pond...a fairly large one and had the dilemma of finding how to disguise the edges in such a way that the pond appeared natural and fit in with a sandstone stacked trickling waterfall we built. The prospect was using more expensive sandstone edging and that promised to be over $600 of stone. Instead we happened on your website, read about your product, talked to you on the phone and ordered 8 rolls. They look great...they even blend with the sandstone and the pond has a finished, attractive appearance without looking artificial or cobbled up. Thank you...great product!
- - Cindy T - -


---
I got rock on a roll to hide the wrinkles in the liner. Sure makes a difference in the look. Was easy to work with and mold to the features of the pond.

- - Alan R.- -

Farmington, MN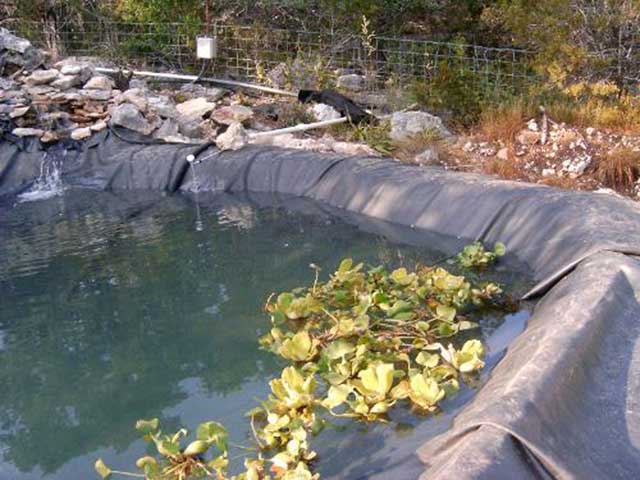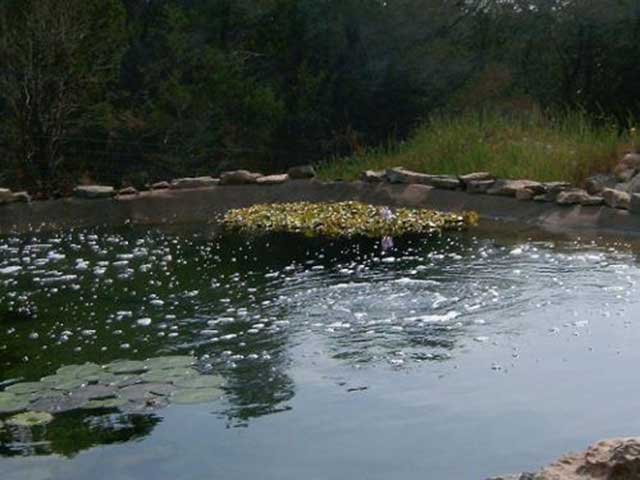 ---
Good-morning Jeff,

I'm sure you have people telling you this all the time, but I will add my compliments. Rock on a Roll is really great! With the numerous above-ground ponds I have done, it has been the crowning glory. Especially for the above-ground streams. It's a simple remedy for hiding the liner edges but it makes a big difference, aesthetically.

Now I am doing a combination above-ground/in-ground pond. I finally get to do this because I bought a house after many years and can now dig holes in the yard...:-)

I will send you some video clips sometime...with work and the pond project I haven't had much time to do videos...except underwater with my video cams in each pond... ( fun, fun.)

Thanx,

Len


---
Jeff.

We promised you some pictures of our pond after we finished re-constructing the patio and sides this summer and here they are.

For the past five years our pond was lined on the sides with small boulders. The first photo shows that configuration. During that time, we found it very difficult to keep the water clean in spite of the fact that we used good biological filtering, UV filtering and weekly water changes.

The next photos show the pond after we've installed the Rock-on-a-Roll. We are more than pleased with the results of using Rock-on-a-Roll. The pond remains beautifully clear now. We do a water change weekly, just like before but it's so much easier to have a nice looking water garden/pond.

Thanks for producing such a fantastic water gardening product.

Sincerely,

Howard and Betty K

Farmington, MN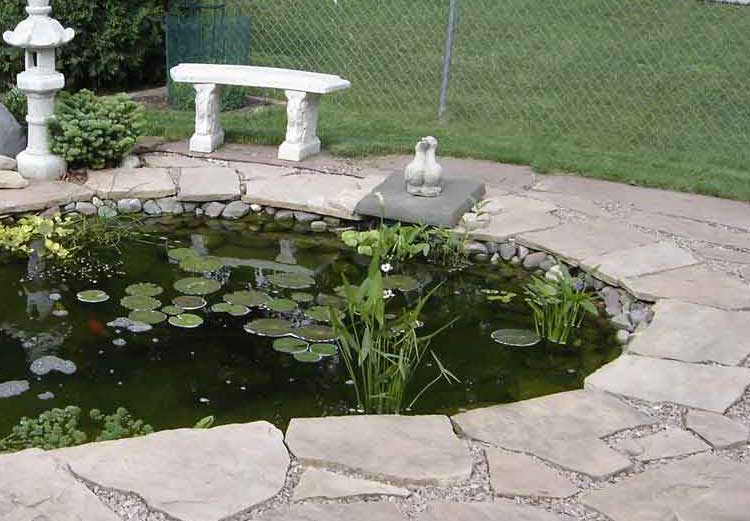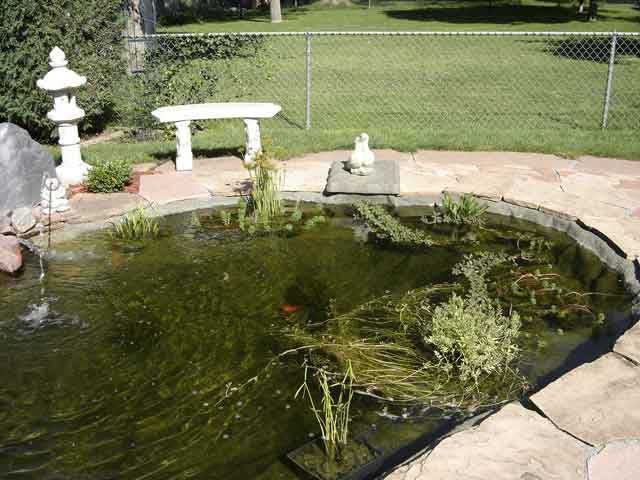 ---
I just wanted to let you know that I am very pleased with the continued good look of the Rock-on-a-Roll that I placed in my two small water features late last spring. Thank you very much for your help in getting the product.

It's a fine sensible, useable, durable, attractive product.

Heidi L
Hudson, WI 54016


---
Jeff,

Putting final touches on the ponds - then I'll get more pictures! The garden party is on Saturday the 15th starting at 6:30 pm.

Kathy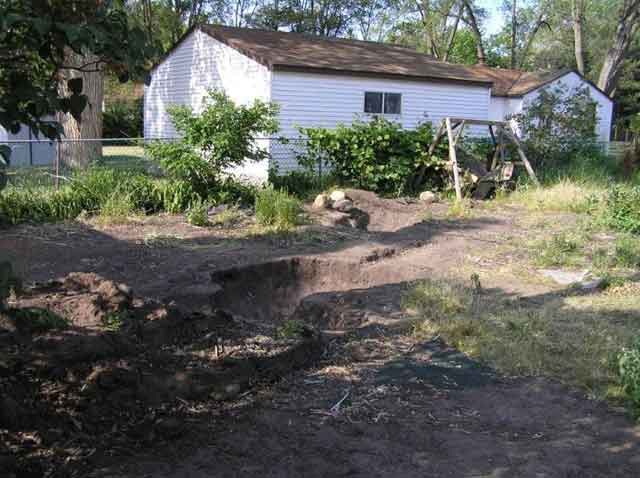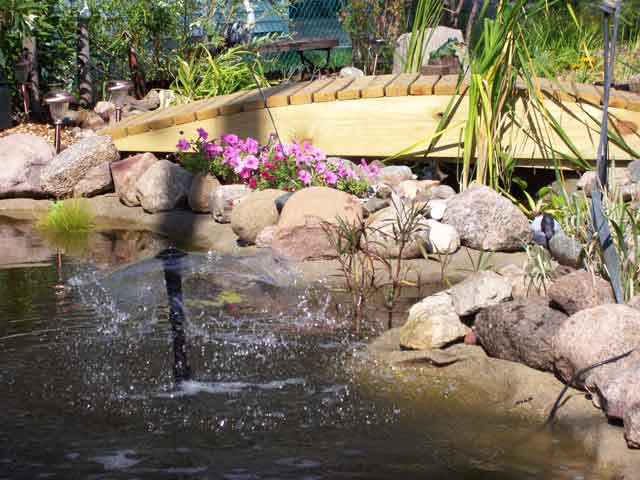 ---
We recently purchased rock on a roll and installed into our existing pond. It looks great! We had so many rocks that had accumulated in the pond to cover the liner that it looked dark and gloomy and now we just have a few to cover the seams. We love it.
Thanks,
Bruce and Kathy B
---
To Whom it may concern:
I just wanted to drop a short note saying thank you. I first saw Rock-on-a-Roll at the Minneapolis Home and Garden show this past Spring. I was impressed enough that I bought 3 rolls of the product. I mainly wanted to cover up the existing black liner that was showing in my pond. The end result was exactly what I wanted. I have shown the liner off many times. So once again thank you.

T.J. H